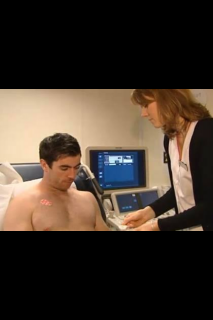 In the month of February the Ciarán Carr Foundation is offering Round Towers club members between the ages of 16 and 40 the opportunity to be screened for FREE!
Shortly after Ciarán's death in 2012 the senior and intermediate football panels were screened. At the time this put these players minds at ease after the tragedy that had beset the Club. Now, two years on, the charity founded in Ciarán's name is extending this offer to all players, male and female, within the club.
The examination, carried out by a local doctor, will involve filling in our 5 Point Questionnaire and a 12-Lead ECG. It is guaranteed to take less than 15 minutes to complete!
Round Tower GAA Club and its members have worked alongside the Foundation since its inception and many of those who will avail of this offer played with Ciarán or knew him. By taking part in this one month long programme it is hoped that other clubs throughout Ireland will use the blueprint we have set down.
If you would like to avail of this offer please contact 086-3101785 or email us at ciarancarrfoundation@gmail.com or alternatively you can reach us on Facebook or Twitter.
It Couldn't be easier and it's FREE!!!  
This offer is valid until Friday February 28th.