The Ciaran Carr Foundation, in association with the Laurels Charity Crew, have organised a Fun Run / Walk at 1pm on Saturday 19th October 2013, in Corkagh Park, Clondalkin.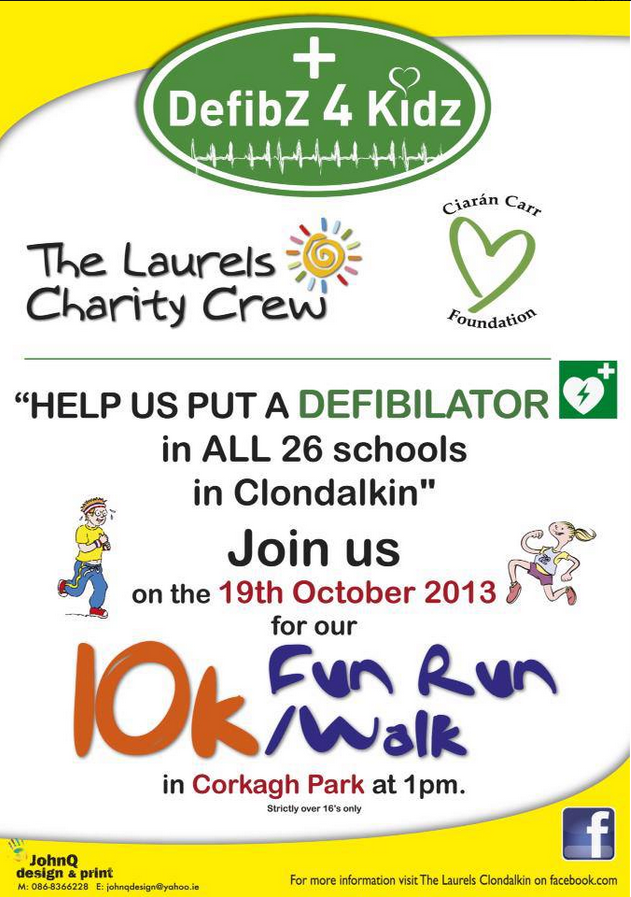 All proceeds from the Fun Run / Walk will go towards providing Defibrillator Units in all 26 schools in the Clondalkin area.
We would be delighted for you all to come down to Corkagh Park, and enjoy the fresh air, all for a good cause.
There is a €25 registration fee per participant, which includes timing chip and running top.
Anyone over the age of  16 upwards can take part in the Fun Run / Walk, but fear not.
If you would like to sign up below, it will help us in our organisation of the event.
Hope to see you there..!!
The Registration Form has been setup by race co-ordinators, Precision Timing, and can be accessed here